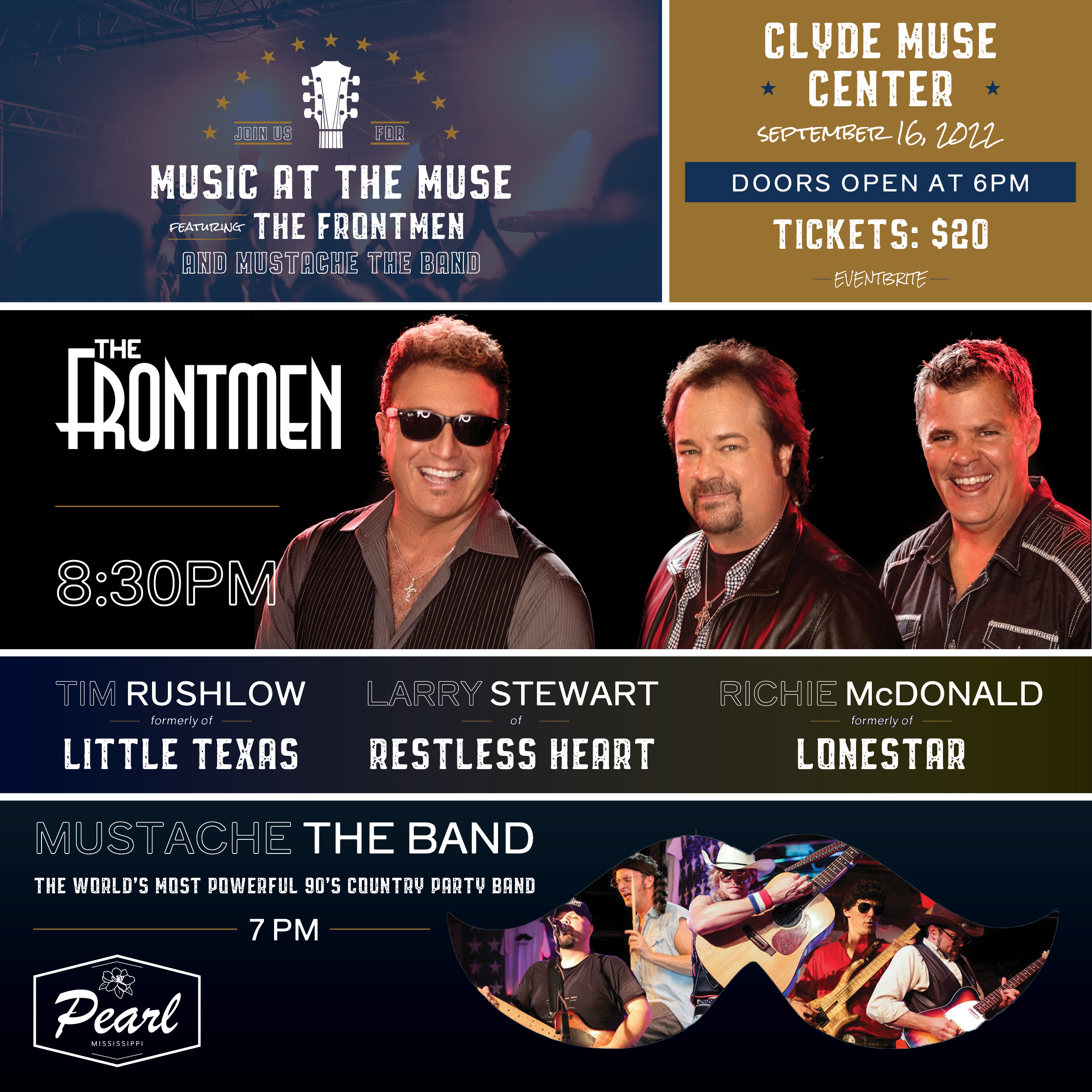 Music at the Muse
The City of Pearl is excited to launch a concert concept called "Music at The Muse".
The City, in partnership with Hinds Community College, will launch its first concert at the Clyde Muse Center on the Rankin Campus right here in Pearl at 7 p.m. on Friday, September 16, 2022.
The show will feature The Frontmen: Tim Rushlow, formerly of Little Texas; Larry Stewart of Restless Heart and Richie McDonald, formerly of Lonestar.
There will be an opening performance by special guests Mustache The Band, "The World's Most Powerful 90's Country Party Band".
All tickets are $20 for general admission-open seating inside the Muse Center. Tickets go on sale at 10 a.m., Tuesday, July 26, online through Eventbrite. A direct link to the event is "Music at the Muse" Tickets