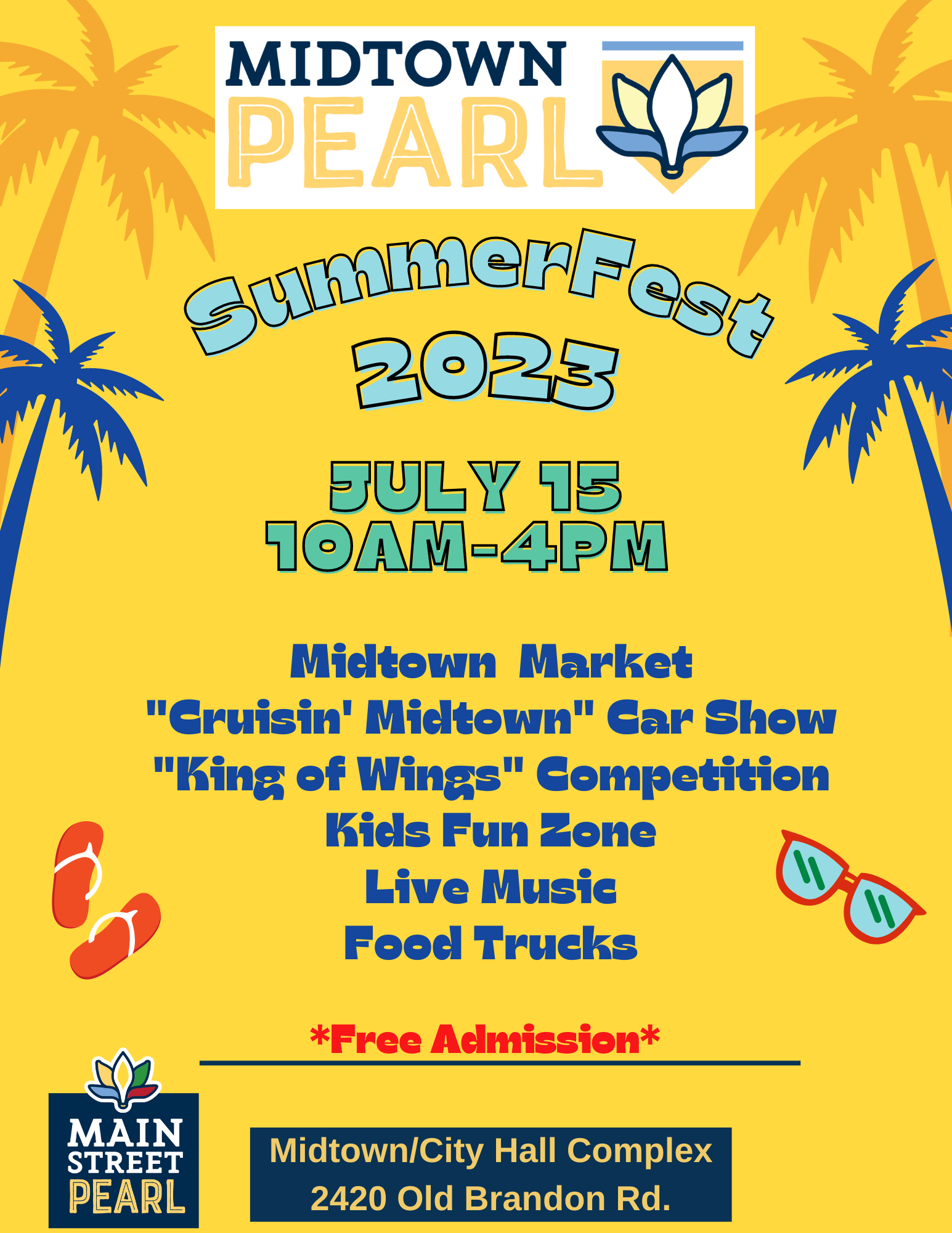 Midtown Pearl Summerfest
Midtown Summerfest is coming up on Saturday, July 15 from 10a-4p. The area around the City Hall Complex on Old Brandon Road will be full of fun and games!
We will have a Mid-Town Market starting at 10 a.m. with arts and crafts, summer décor, a farmer's market vendors.
Legacy Garage is organizing car show "Cruisin Midtown" in front of the library.
There's a Chicken wing Challenge where local restaurants will put up their best wings to be judged and then crowned Alpha Media's "King of Wings!"
We'll have live music and a king size kids zone. Don't miss the Midtown Pearl Summerfest on Saturday, July 15.