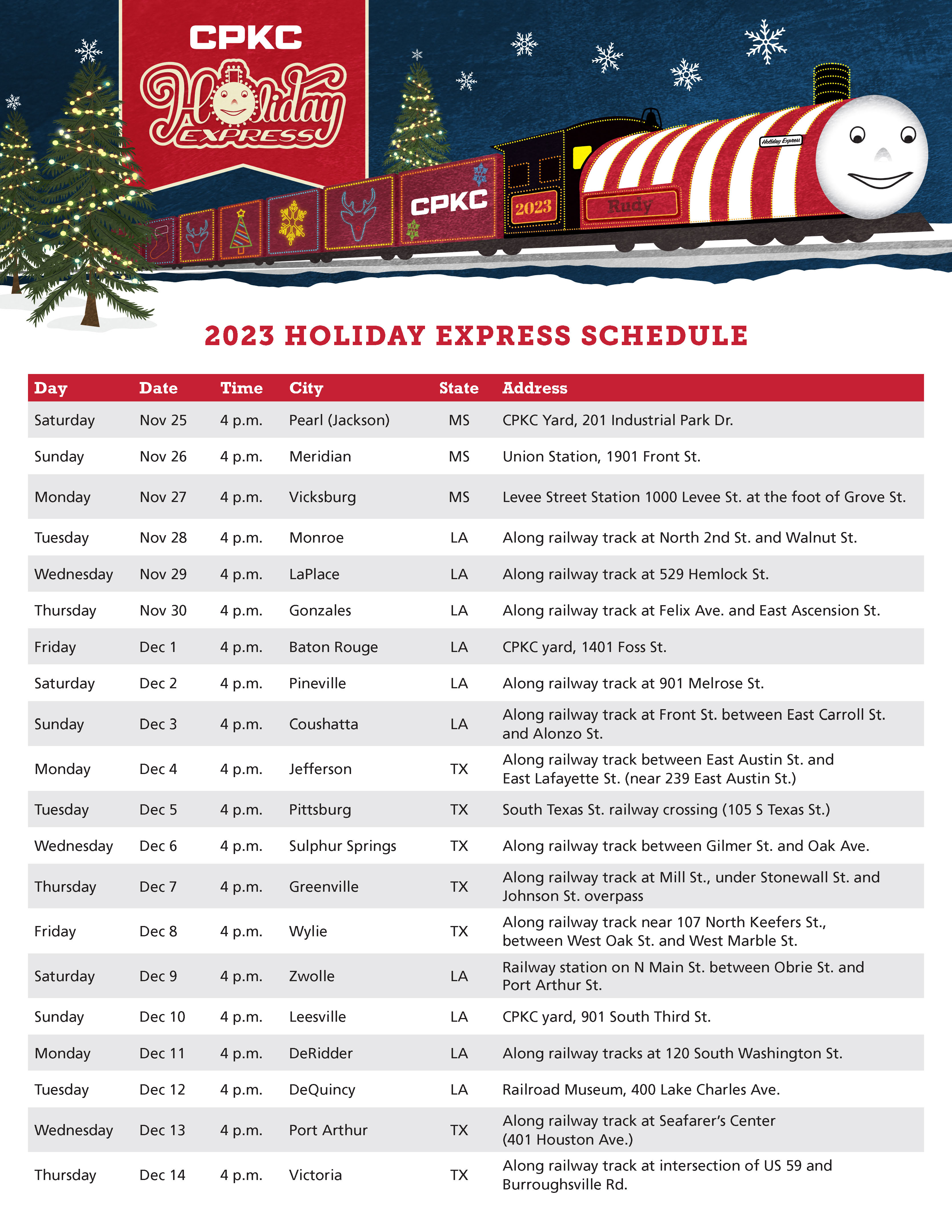 Holiday Express Train in Pearl
Holiday Express Train Coming to Pearl:
The 2023 Canadian Pacific and Kansas City Southern (CPKC) Holiday Train Tour will be here in Pearl on Saturday, November 25 at 4 p.m. The train will stop at the CPKC Rail Yard at 210 Industrial Park Drive!
The tour helps raise donations and awareness for the important work that food banks do in their communities.
The Holiday Train will make stops in three cities in Mississippi this year. The train will arrive in Pearl on November 25 before traveling to Meridian on November 26. The train will then make a stop in Vicksburg on November 27.
Professional musicians will play free concerts from the brightly decorated stage on the train. CPKC will make a donation to the local food bank at each stop and encourages attendees to do the same.
Since its inception in 1999, the CPKC Holiday Train has raised more than $22.5 million and more than 5 million pounds of food for community food banks across North America.